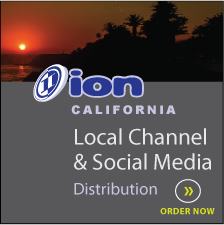 Valley Center, CA
Est. Population: 
Guaranteed placement and distribution of your show / video includes
viewership on the associated ION Local Channel, ION Iondustry Networks
viewed locally, and multiple social media networks in the community and
beyond, in order to achieve pure, authentic, audience reach.
Along with additional optimization and in Town digital/print promotion of
your uploaded content creation, avenue i is the definitive, most effective
local source for simply and efficiently reaching and engaging local
residents and the business community - targeting and re-targeting customers
and viewers of all ages where they are already viewing, engaging,
transacting, living and breathing - on almost any device.
Order your local / national distribution now - in town or for any town in
North America.